Walls Tiles
The Aldershaw handmade wall tile range is designed to blend with traditional elements in our historic buildings, and is truly handmade as are all of our products.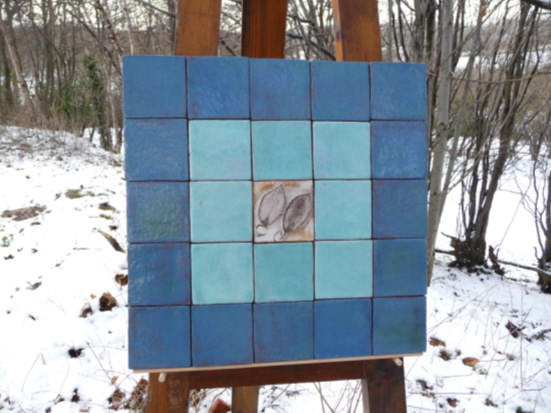 Made to harmonise with the old and function with the new, they reflect and emphasise the natural materials used in vernacular architecture.
This is a dynamic range which is being developed continuously.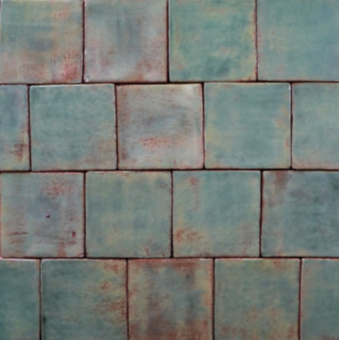 The focus is on a product range that will unify the wall areas of Kitchens, Halls and Bathrooms and one that makes a perfect marriage with our terracotta floor tile range.
The leaf-cut tiles use the flora found in our own managed woodlands growing in the same clay that forms the base from which all of our products are made.
Our Aim is to produce a bespoke product for you to create a unique solution to suit every application.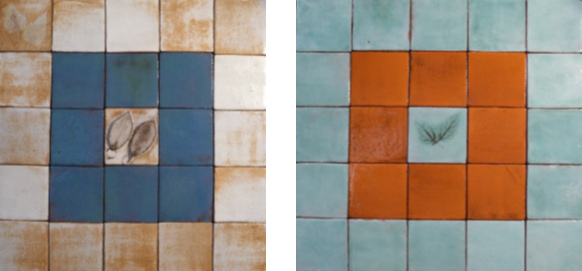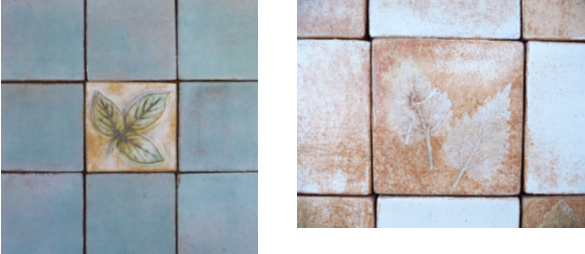 Water Birch

Butchers Blue
Brede Light
Brede Dark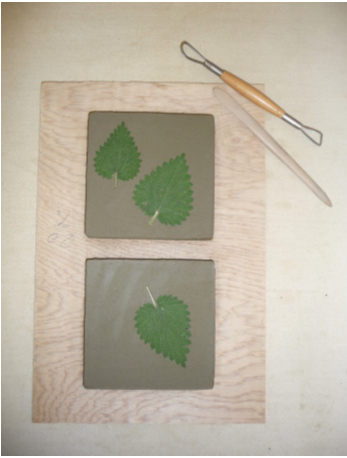 If you see something you like or want to explore the opportunity to modify, we would be delighted to talk and help if we can. Please call us or visit us at our new showroom here in the heart of the Sussex countryside.