Handmade Roof Tiles
From the Wadhurst clay on their own site, Aldershaw employ traditional handmaking methods, using wooden moulds to recreate copies from original samples or drawings. Where the original no longer exists Aldershaw have the expertise to create it and where the original cannot be improved upon, copies can be reproduced in a wide and varied range of tiles and fittings for the construction of new buildings.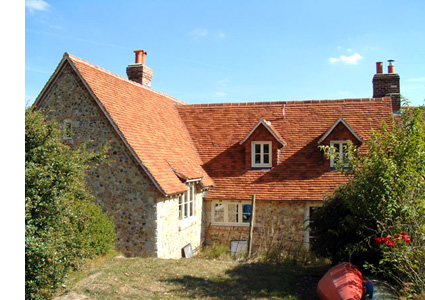 The widest choice of colours and shapes:-
3 Reds &

3 Antiques

6 Buff and Pink Tiles in the Cambridge Mix range
Including:-
Peg Tiles

Sussex Peg Tiles

Oast House Tiles

All Fittings

Ventilation System
For that special finish:-
Aldershaw tiles and fittings combine the best of all possible worlds - the beauty of the past with the durability of the new. Secondhand tiles maybe at the end of a useful life, Aldershaw tiles are just beginning theirs.
Ventilation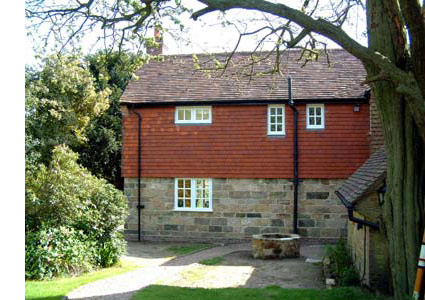 We have a range of ventilation tiles available:-

Firstly there is the three piece ventilation set which offers roof ventilation mainly for unlined (unfelted) roofs. Secondly there is a slotted ridge ventilator and lastly a really neat ventilation unit and adapter which is clad in a clay tile of the same colour as your roof, this tile unit can be connected to a soil pipe or extractor fan outlet for almost invisible ventilation on the roof.
In keeping with a time honoured and traditional approach to business, Aldershaw staff are skilled at providing an informed and personal service to customers.
Aldershaw handmade tiles are always competitively priced and combined with the expertise and experience of craftsmen and women these products protect the fabric and structure of a rich and varied architecture throughout this country and abroad.
For a small extra cost to the customer, handmade tiles can be coded to protect them from theft. Vent ridges and vent tile sets are available.